There's no better feedback available than what you can learn from your current or previous customers: from how they heard about you and their purchasing experience, to the likelihood of a future purchase and the effectiveness of your overall brand. Your customers have first-hand experience that you can (and should!) be using to your advantage. Remember, it's not what YOU think about your business, but what THEY think about it.
Our client, CAPS Aviation, is a leader in the corporate air parts, equipment repair, and tool calibration industry. In addition, they offer important and insightful training experiences and certifications, such as in-flight first aid, cabin services, and crewmember emergency training. Although their training courses are already considered to be some of the best available in the California area, CAPS Aviation wanted to ensure that their students were completely satisfied with their training experience, from start to finish.
To capture this information, we worked with CAPS to define a limited set of survey questions that would provide the most actionable information. Survey participation decreases exponentially for every question you ask, so we limited the survey to 10 questions or less, and provided a tangible incentive — complete the survey and receive a $10 Amazon Gift Card. The expense of offering gift cards to participants is incredibly small when compared with the cost of each individual training course, and it shows the participants that their feedback and time is valued. While many companies only offer you a "chance to win" for completing a survey, our participants would appreciate knowing their time is directly and immediately rewarded.
Next, we focused on the content of the questions themselves, carefully balancing the need to ask for very specific feedback with the ease of taking the survey. For example, asking a participant to rate their overall experience with your business can give you an idea of that persons sum experience, but are you able to identify exactly what worked well or what didn't? Do you have follow up questions to get a better understanding of why the participant provided the rating they did? If yes, did you really need to ask their overall satisfaction in the first place? Remember, every additional question results in a lower survey completion rate, so your questions should be as streamlined and concise as possible, while still providing you with actionable feedback.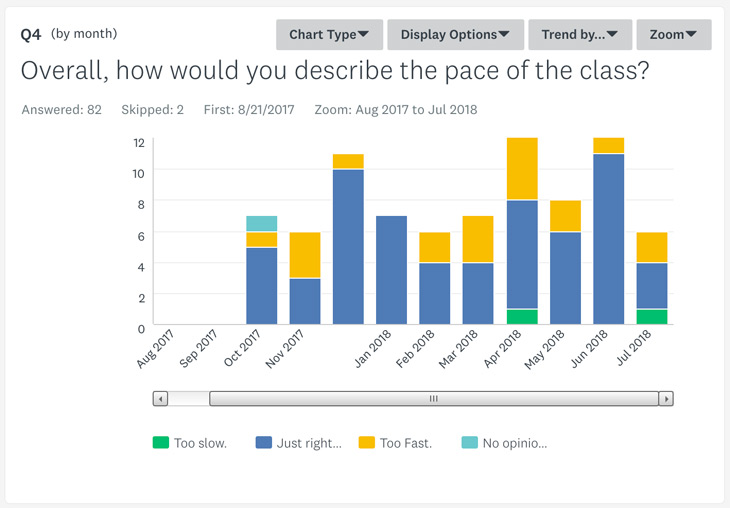 You should also consider the language you use, to prevent leading the respondent to an answer they might not normally have given. Asking "Would you like free coffee in our waiting room as our way of saying thank you for being a customer?" will get you very different results than asking, "In what ways can we improve your waiting experience?" even though both questions are related to the same topic.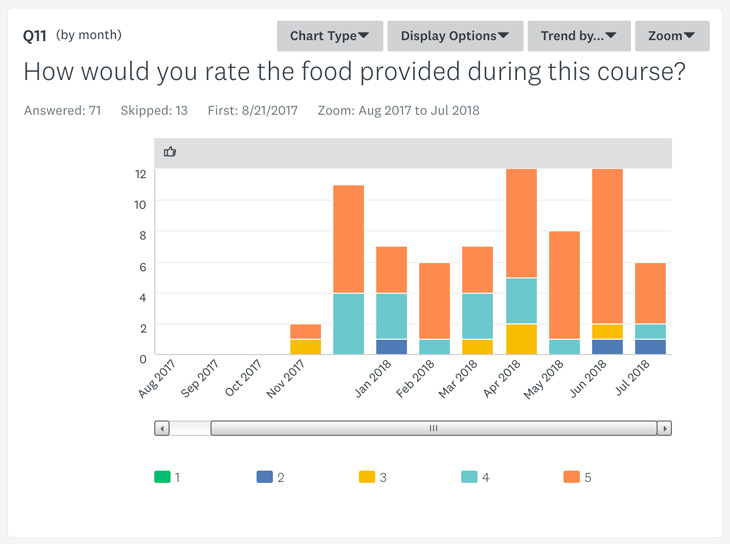 To encourage participation in this online only survey, we designed an email campaign that is sent to each training participant within two weeks of the completion of their course, to capture feedback while it is still fresh. The email is well branded, prominently features the "reward" for survey completion, and shows the customer that CAPS Aviation takes the satisfaction of their customers seriously. This invitation also acts as a marketing piece, as a way to invite these customers to return for future training and certification opportunities.
Since the start of this post-training survey campaign, CAPS has seen a 71.54% open rate on the email campaign, a 50.89% click rate into the survey, and a 33.6% full survey completion rate (as a percentage of all emails delivered) — percentages that have far exceeded our expectations!
If you're ready to evaluate your level of customer support and satisfaction, let us know! We'd be happy to evaluate your desired outcomes, create a focus group or survey response strategy, execute the campaign, and work with you to analyze your results.