GMR Associates, a Rochester-based expert in the development and administration of benefit plans for the construction industry, regularly collects large numbers of warm leads through a variety of their marketing and sales efforts. These leads would come into GMR's sales pipeline in batches after GMR attended a trade show, hosted an educational seminar, or joined a new trade association. The timing and quantity of these leads made it impossible for the GMR sales team to personally connect with each and every contact, leaving potential sales on the table. GMR contacted Grid looking for automated options to further qualify leads past initial interest, so they could better allocate and prioritize their in-house sales assets. After discussion with the GMR executives and sales staff, we decided the most effective path forward would be an automated email drip campaign. We started the process by working with GMR to fully understand and scope out their typical sales process. What messaging do they start with? What facts or figures are prospective clients most interested in early in the process? Later in the process? What are the most common objections to becoming a client, and when do these objections come up? Armed with that knowledge, we laid out a map of the most important, influential, or necessary content that needed to be communicated to any potential client. That map showed us that the content could most logically be split into a series of five emails, thus comprising our drip email campaign.
The content map for this campaign was:
Email #1 - Positioning
The first email is a re-introduction of who GMR is and what they do. This positions GMR as experienced, knowledgable and professional providers of benefit services. It also brings GMR to top of mind with the recipient, in case the recipient didn't remember that they had requested that GMR contact them with more information.
Email #2 - Benefits
One of the major hurdles GMR sales associates would face during the sales process was fully explaining the benefits of working with a professional as opposed to trying to handle benefit plans in house. Our second email outlined the benefits that come from working with an industry expert.
Email #3 - Specific Service
One specific service that GMR offers is their Health & Welfare Trust, which provides supplemental unemployment benefits. With this being such a unique and beneficial product, we wanted to make sure it was highlighted in the series.
Email #4 - Timing
One of the largest benefits of working with GMR is that they free up a large portion of your time to focus on your business, and with regulations at an industry, state and Federal level, you could get lost in the details every time they change. When you work with GMR, you can leverage their full-time focus on your industry.
Email #5 - Final Ask
If a lead made it to the final email, it was time for the hard ask. The final email invited the reader to contact GMR for more information, and let them know that a GMR sales representative would be contacting them soon.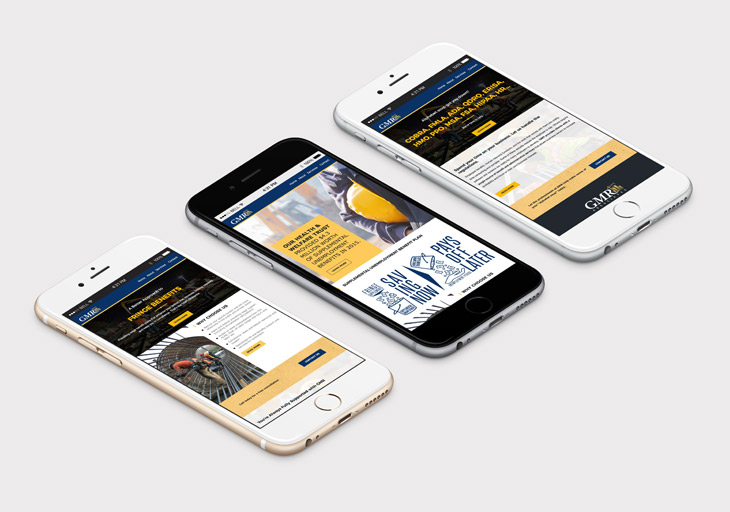 Once implemented, these campaigns helped to slowly narrow their leads to a more manageable (and more efficient) list. With our sophisticated analytics tools, GMR is able to track who receives each email, who opens it, what links they click on, how many times they click, and if they unsubscribe at any point during the process. Any lead that makes it through Email #5 was considered a high priority contact, while any lead who showed a particular interest (through interaction) in a particular email was handed to the appropriate internal resource to contact them about that topic. With this new streamlined process, GMR was able to more effectively and efficiently assign their in house resources to the right potential clients, improving their work loads AND close rates!
If you'd like to know how an email drip campaign could supplement your sales process, we'd love to talk!