At Grid, many of our clients are business to consumer – selling products either online or through brick and mortar retail stores. One of these clients, who sells outdoor adventure products, wanted to extend the reach of their sales network and marketing without having to commit to hiring multiple full-time sales associates to travel to every sales territory to drum up business "manually". They turned to us to review their sales process, brainstorm ways they could extend their markets within their budget, and implement the campaign.
Consider the Affiliate
Affiliate marketing can be a very effective marketing strategy when implemented appropriately for the business. It works by partnering with individuals or other businesses who will market your product for you, in exchange for (typically) a commission on those sales (for more information about how affiliate marketing works, check out our knowledge article titled Putting Your Customers To Work, Affiliate and Loyalty Programs).
For this specific campaign, we began by determining what sort of sales increase we were aiming to achieve, and how we could best attain that within the budget available. Next, we worked closely with the client to define what the program would look like: who we would invite to participate, how sales would be tracked, how often the affiliate would be paid (including time frames and payment methods), and what sort of marketing materials would need to be created to support each affiliate. Although this part of the process took a little legwork upfront, by clearly spelling out each detail of the program we knew we were creating a process that would be efficient and scalable with very little ongoing involvement or costs on behalf of the client.
Our next step was to reach out to specific influencers within the outdoor product space, inviting them to become affiliates by reviewing or blogging about our products, or by offering our products for sale alongside their own in their retail or online stores. We provided trackable discount codes and URLs to specifically track every sale made a result of the affiliate's own efforts. This is where the power of affiliate marketing comes to pay – a few good affiliates would be able to expand our clients reach into spheres of potential customer that we previous did not have access to, or would have cost a great deal in marketing to reach. Through affiliate marketing, we were able to build the reputation of our client and move products, all in one.
Another benefit that affiliate marketing can provide is the ability to better control your brand identity, or the overall look and feel of how your products are presented. When operating under a wholesale agreement with a traditional retailer, you have little to no say over the consumer's buying experience. You can't control how your product is displayed, where it's located on the shelves, the packaging used to ship the product if it's purchased online, or the level of follow up customer service, which can be a risk to your brand. For example, if your business touts sustainable practices, but then a wholesale partner ships your product in a box full of styrofoam peanuts or excessive amounts of packaging, this creates dissonance between the brand identity you are trying to promote versus what the customer is experiencing. On the other hand, when working with an affiliate partner, you are paying a very small amount to the affiliate for the benefit of driving the sale through your own business channels. This lets you handle the sale, order fulfillment, and overall customer experience, while off-loading some the lead generation to your affiliates.
Lastly, the percentage of profit you give up when offering commissions to an affiliate will typically be much smaller than the percentage you forgo as a result of a wholesale arrangement. A retailer or their distributor expects enough of a discount from you on your products to cover the overhead of housing your product until the sale is made, marketing your product, paying for their personnel to answer questions about your product, cost of processing the sale (including credit card transaction fees), the cost of fulfillment, and even costs relating to returning a product to you if necessary. Because of all of these additional costs, the profit you see as a result of a sale through a retail establishment will almost always be lower than the profit you see as a result of a sale through an affiliate.
As a direct result of the affiliate program we put in to place, our client saw a 20.7% increase in gross sales and a nearly 25% increase in the total number of orders placed.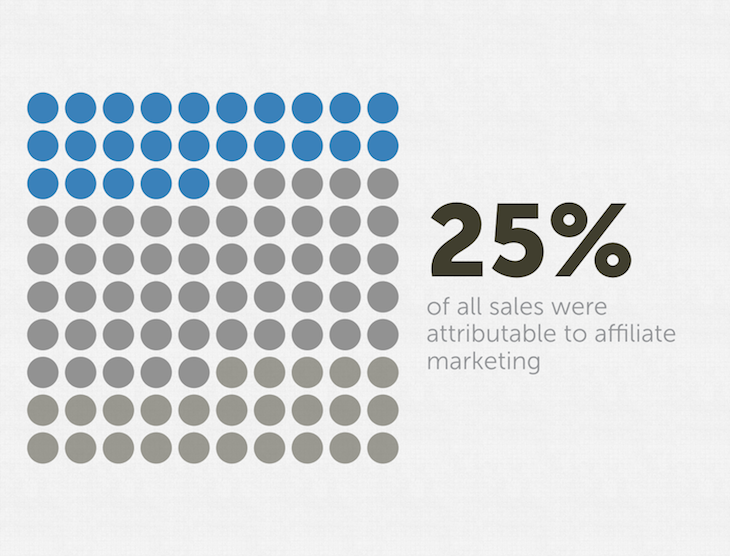 Thanks to the coupon codes and unique urls that we provided to each affiliate, we are able to track on a day to day basis the effectiveness of every affiliate and their efforts, giving us a wide variety of data (such as what regional markets our client's products are doing well in, what marketing efforts done by affiliates are generating the most sales, synergistic complementary products or retail outlets, and where additional marketing budget may be allocated to improve sales with a specific demographic).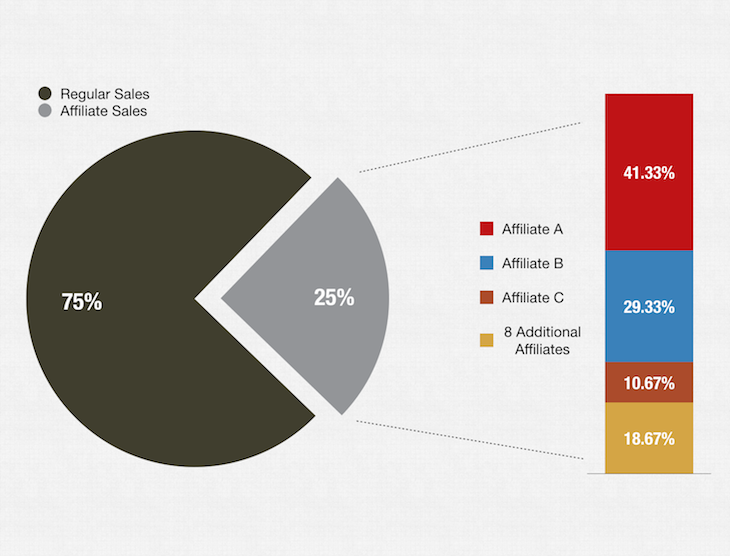 Our client, needless to say, has been very happy with the outcome of the affiliate marketing program and with the increase in returns it has brought to their bottom line. The program continues to run, and in fact has expanded to include almost a dozen unique affiliates include bloggers, online retailers, regional hobby organizations and podcasters.
Photo courtesy of Flazingo.com